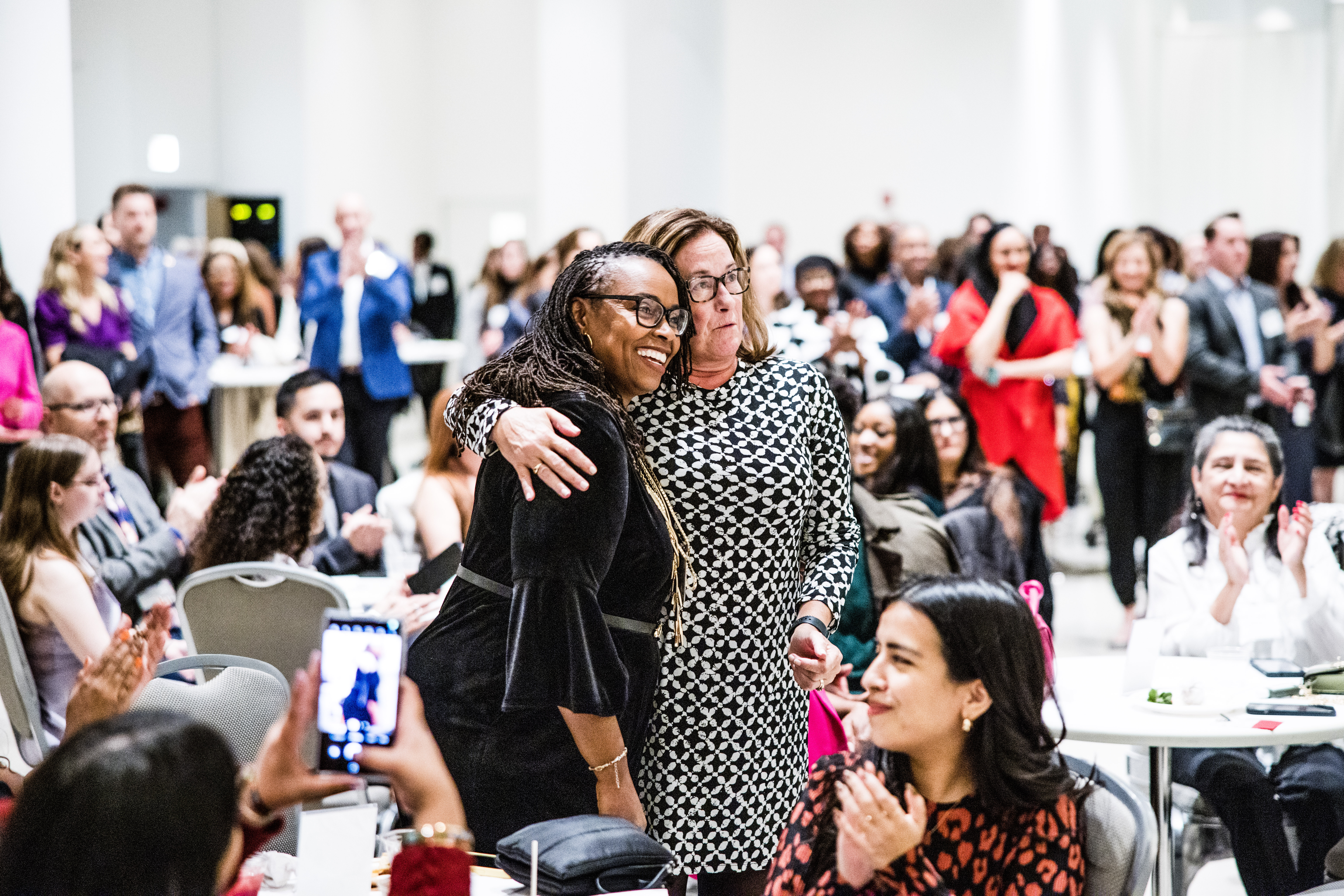 CHICAGO, October 27, 2022 -- The Publicity Club of Chicago (PCC) celebrated the 64th Annual Golden Trumpet Awards, the most prestigious awards program in the Midwest, honoring distinguished individual achievement in public relations, marketing and communications. The awards ceremony took place on Thursday, October 27 and was PCC's first in-person Golden Trumpet Awards ceremony since 2019.
FleishmanHillard won the 'Platinum Award', the 'Best of Show' award, for their campaign, "Reese's Makes Ultimate Thanksgiving Pie".
More than 200 guests enjoyed the ceremony which took place at Venue SIX10 in downtown Chicago, IL. WBBM Newsradio Anchor/Reporter Lisa Fielding emceed the evening.
FleishmanHillard's campaign finished highest of all campaigns and nine other campaigns were highlighted as finishing in the top ten:
64th Annual Golden Trumpet Awards Top Ten Finalists

C-Strategies Inc.

Right to Return to Work

Edelman

Citizenship in Action

FleishmanHillard

Reese's Makes Ultimate Thanksgiving Pie

Flowers Communications Group

Get Covered Illinois

Hawthorne Strategy Group

Roaring Back from the Pandemic

Jasculca Terman Strategic Communications

CDPH: COVID-19 Vaccine Campaign

L.C. Williams & Associates

Pulmonary Fibrosis Foundation Fall '21 Media Blitz

MikeWorldWide MWW

think! About A Smarter Snacking Switch

Rudd Resources LLC

Equitable Development Ambassadors Program

Zapwater Communications

Discovering Winterland at Gallagher Way Chicago
For more details, visit PCC's website at publicity.org or contact PCC Executive Director Tweed Thornton at tweed@publicity.org.
ABOUT PUBLICITY CLUB OF CHICAGO
The Publicity Club of Chicago (PCC) has been Chicago's professional home for communications, marketing and public relations since 1941. For over 60 years, PCC has been the home of the Golden Trumpet Awards.
---