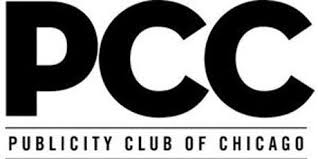 Read about the latest in media and PCC industries in the June 6, 2023 newsletter. Topics include:
30 Under 30 for the 65th Annual Golden Trumpet Awards has been extended
Recap of Cocktails and Conversations
Free event at Golin on 6.14.23
The relaunch of the Chicago Media Guide
The launch of the Chicago Independent Media Directory
NewsNation has a new Morning in America co-anchor
Chicago Sun-Times has a new Business Editor
Axios Chicago has a 3rd Chicago Reporter
Checking in on the City Cast network
Crain's Chicago Business has a new Political Reporter
Former NBC 5 Chicago Sports Reporter makes national headlines
Legendary Chicago reporter announces retirement
Legendary Chicago reporter is honored for 50 years
Click here to check out this newsletter.
Click here to signup for our email list and make sure you never miss a PCC email.
---