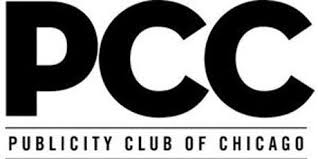 Read about the latest in media and PCC industries in the June 6, 2023 newsletter. Topics include:
Deadline for 30 Under 30 for the 65th Annual Golden Trumpet Awards is Friday, June 30
Recap of May 23 Cocktails and Conversations and June 14 Panel on AI & Comms
NBC 5 Chicago is getting a new Consumer Investigative Reporter
NBCUniversal Local has a new Press/Project Manager
NBC 5 Chicago's Senior VP of News has started their new role
Capital B Gary has hired their Newsroom Editor and Community Engagement Editor
ProPublica has hired a new reporter for their Midwest newsroom
The Chicago Tribune has hired a new Deputy Senior Content Editor
The Cicero Independiente has hired a full-time Editor
A WBEZ podcast is celebrating 10 years
Chicago's Very Own Golden Lager is getting a re-release
Click here to check out this newsletter.
Click here to signup for our email list and make sure you never miss a PCC email.
---