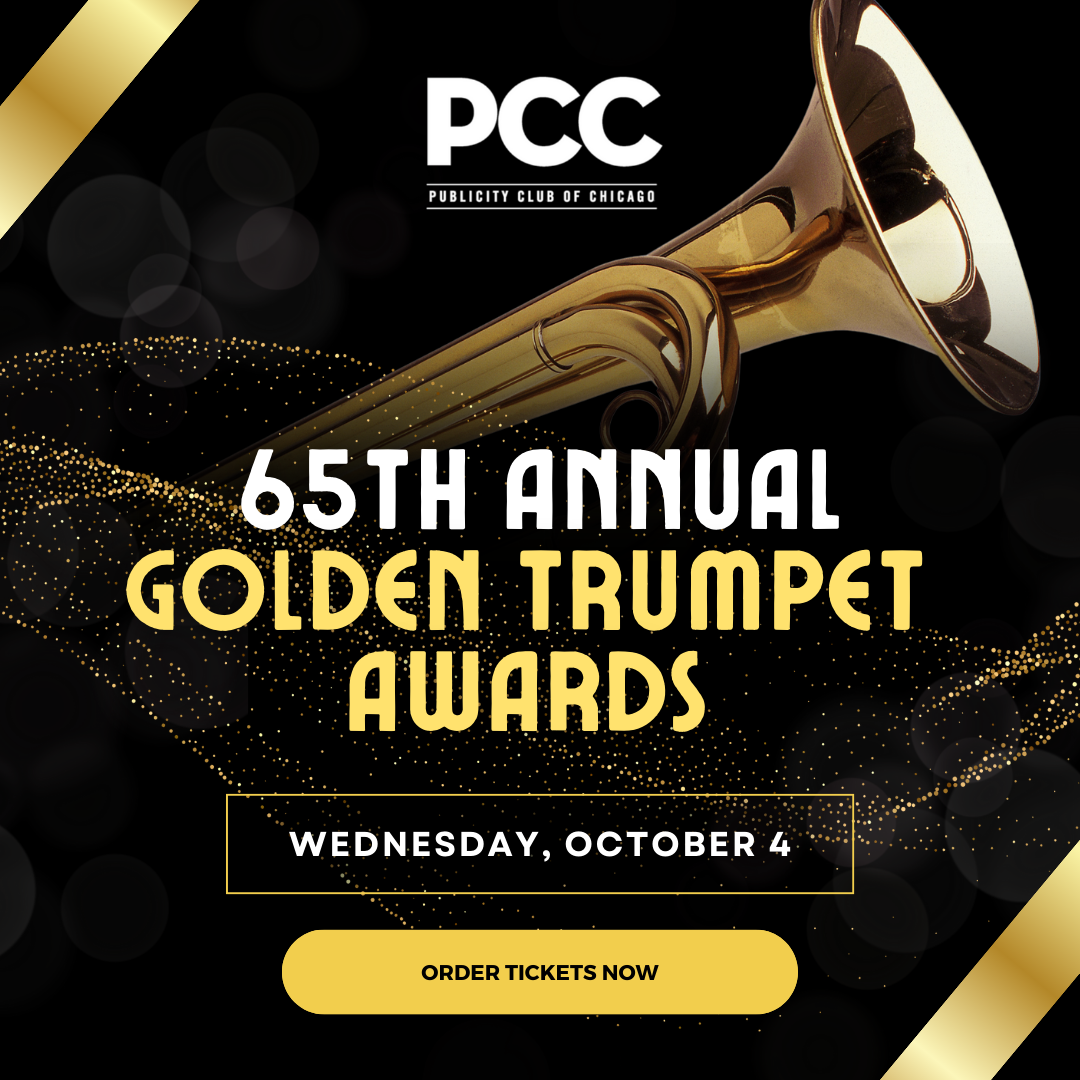 Read about the latest in media and PCC industries in the September 7, 2023 newsletter. Topics include:
The Early Bird Pricing Deadline for the Golden Trumpet Awards is this Friday, Sep 15
Sponsorship Opportunities are available for the Golden Trumpet Awards
PCC's Lunch with Morning in America is on Wed, Sep 20 at 11:30 AM
PCC Members have a limited chance to claim a free ticket for a White Sox upcoming event
Brief WTTW Media Studio Tour recap
PCC Members can claim their spot for a Univision Media Studio Tour
The MacArthur Foundation and others announce 'Press Forward'
Chicago Public Media is expanding arts and culture coverage
WBEZ is bringing back a popular radio event
The Chicago Reader has a new news editor and more
NBC Sports Chicago has a new anchor for Bears coverage
ABC 7 Chicago and FOX 32 have retirements
WLS-890 has a departure
Medill has a new director for their State of Local News Project
Click here to check out this newsletter.
Click here to signup for our email list and make sure you never miss a PCC email.
---